CDC updates mask policy for fully vaccinated people; EOSC says masks off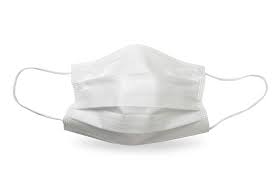 UPDATE TO ADD EASTERN'S NEWEST COVID POLICY:
In response to new Center for Disease Control guidance released on May 13, Eastern Oklahoma State College will no longer require the mandated use of masks or face coverings on campus. Eastern also plans to return to full capacity, in-person classes and activities this fall.
The changes in Eastern's COVID-19 policies are effective immediately. These updates to current policies are subject to change or modification depending on COVID-19 case counts in Latimer and Pittsburg counties. Eastern officials will follow the guidance of the CDC, as well as local and state health officials, in determining any needed changes. Updates to the website and relevant signage removal on the Wilburton and McAlester campuses will take time to complete.
Students attending classes on Southeastern's McCurtain County Campus in Idabel and Kiamichi Technology Center's Campus in Antlers will be required to follow the hosting institution's policies and procedures.
By JAMESON COLEMAN, Staff Writer
The CDC has recently announced that fully vaccinated people do not need to wear a mask in most settings. This news broke Thursday and has a lot of people hopeful about the progress on stopping the spread of the COVID-19 virus. This news is proof that the vaccines work against the spread and shows a sign that we may be able to return to some normalcy by the end of this year.
Dr Rachelle Walensky released a statement on Thursday saying, "If you are fully vaccinated, you can start doing the things that you had stopped doing because of the pandemic." It is important to note that this news only applies to those who have received both shots of the vaccine. It is recommended that you still wear a mask if you have not been fully vaccinated yet.
There are still a few places in which a mask is still recommended and required. Public transportation such as airplanes, buses, trains, and ferries still require you to wear a mask to stay safe. Many other crowded areas that are at higher risk for disease still require a mask, places such as hospitals, prisons, and homeless shelters are still all very much at risk for spreading the virus. These recommendations are also said to not be set in stone, as the virus has been unpredictable in the past and conditions could still worsen. That being said, it is important to note that deaths are at the lowest point since April, test positivity is the lowest ever since the virus first started, and we are at the lowest number of cases since September.
Things seem to be looking up for the United States as far as the pandemic is going. I for one feel the safest I have been since the mask requirement started. The vaccinations work and they are being offered at what feels like every street corner. Let's just hope this is a sign that we can have the holidays filled with family once more.