Lady Mountaineers earn first NJCAA Region 2 Championship in 20 years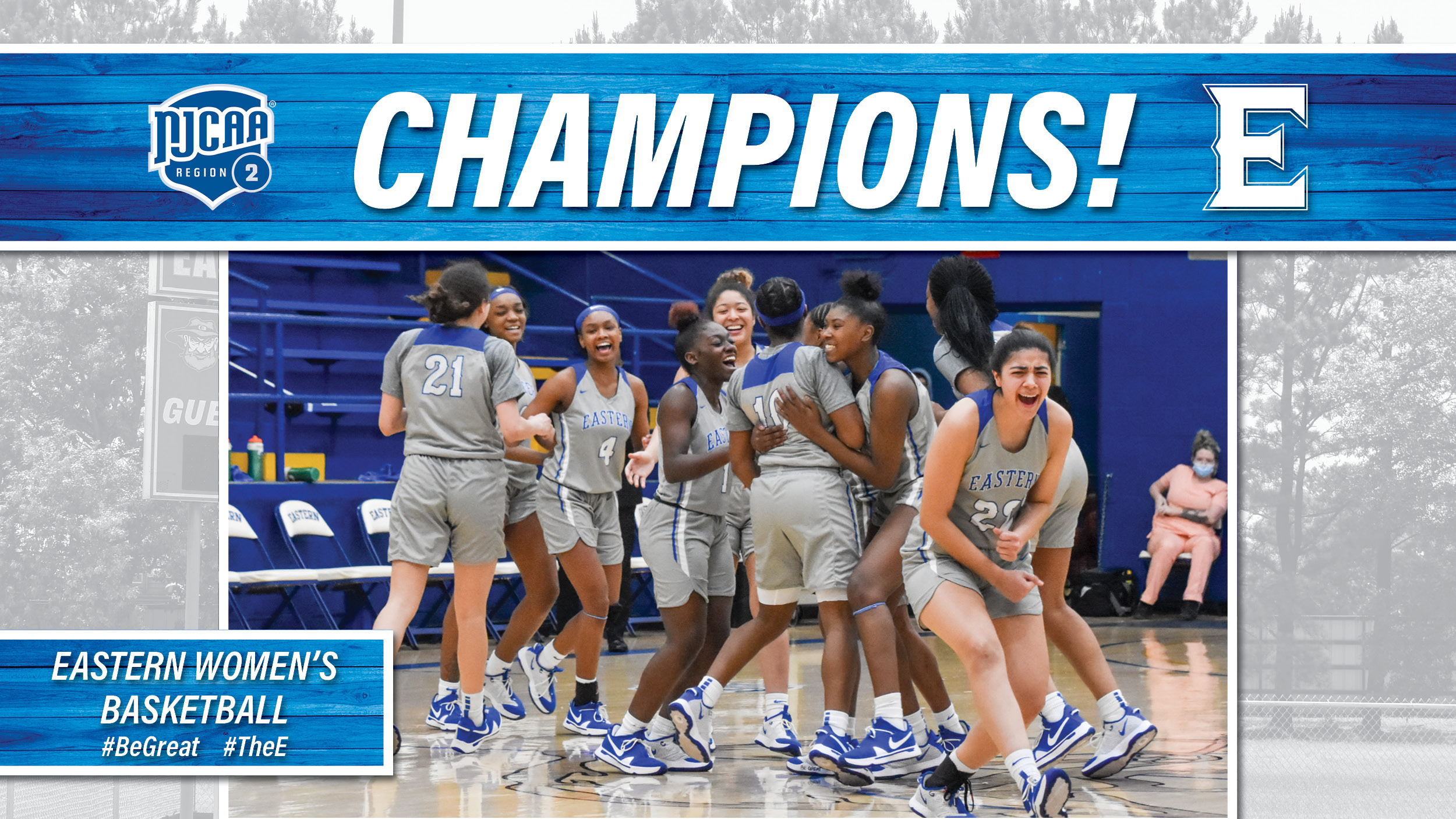 The Eastern Oklahoma State College women's basketball team earned a share of the NJCAA Region 2 championship with its 83-64 win over Northeastern Oklahoma A&M College Thursday night.
With a conference record of 13-3 (15-4 overall), Eastern earned a tie for first place in the region with Seminole State College. This is the first women's basketball regular season title for Eastern since 2000.
Head Coach Al Davis, who is in his second year at Eastern, said he is proud of his team's commitment during a condensed season because of the COVID-19 pandemic.
"I am very proud of this team for accomplishing something that hasn't been done in over 20 years," Davis said. "Since day one they have worked very hard and continued to trust the system, even in the middle of an unprecedented season full of challenges with the pandemic. At the beginning of the season, this was one of our goals for the year and we have now reached that goal. Now it's time to move on and get ready to play in the regional tournament."
The Lady Mountaineers began the season with a 78-86 loss to Hill College on Jan. 16. They responded with a 12-game winning streak through the first half of conference play. Eastern lost only three conference games all season to finish at the top of the standings.
The Lady Mountaineers have swept the Region II Player of the Week honors so far this season. Sophomore guards Brayanna Polk and Tijanae Simmons, as well as freshman forward Crystal Ortiz have all received Player of the Week recognitions.
The NJCAA Region II Conference Tournament is set to begin on Thursday, April 8 in Enid. The Lady Mountaineers will need to win the Region II Tournament to advance to the NJCAA National Tournament in Lubbock, Texas.