Eastern hosts scholar's reception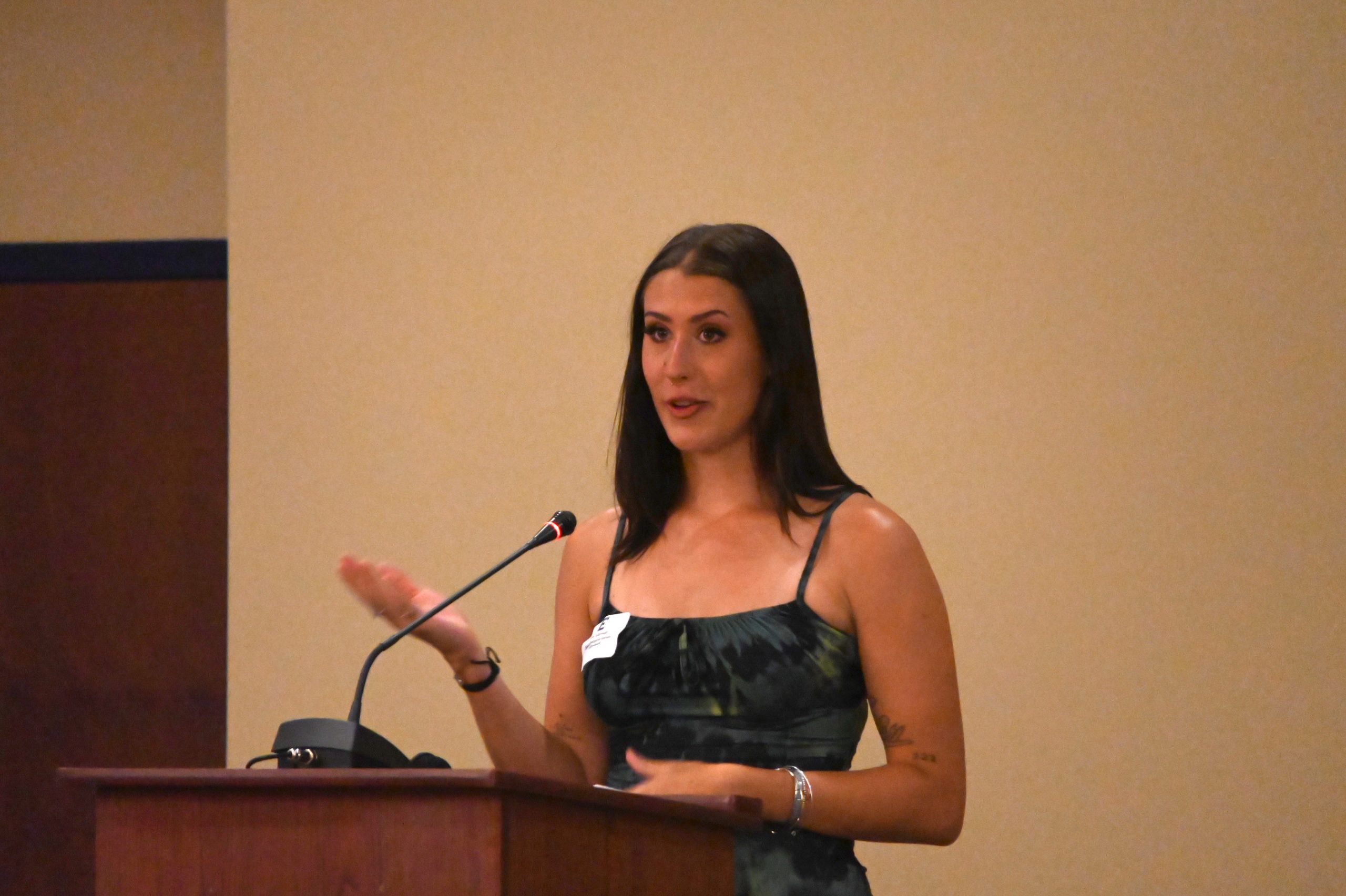 By MELANIE LOMELI, Staff Writer
Eastern Oklahoma State College held a scholar's reception on Aug. 16. The turnout was more than previous events and led to a standing room only crowd.
As the reception began, Eastern's president, Dr. Janet Wansick, spoke.
"Eastern Oklahoma State College is here to cope with growth, create futures, and change lives and that's really what we are about," Wansick said. "So thank you to everyone here that helps us do our part to live out our missions."
Students are looking for to find opportunities and develop skills at Eastern. The first scholar to speak at the event was Erin Tattersall. Tattersall is currently a sophomore on the women's soccer team and a mass communication.
"I'm not from around here," Tattersall said. "I live in a city in England called Leicester. My hometown is where my passion for soccer ignited and my dad took me to my first practice in 2009, from there my love for the sport grew.
"So, around this time, I went to the U.S. for the first time, which I decided that I'll do anything to attend college here. When the time came, actually coming over here was a lot larger than the thought of it was going to be. I found Eastern, which was a great fit for me personally sports-wise and education wise. The scholarship that I've received have helped me that I'm able to be here."
According to its webpage, the Eastern Oklahoma State College Development Foundation, is a non-profit corporation and is operated exclusively for charitable, benevolent, educational and scientific purpose.
For more information about applying for scholarships or how to make a donation, contact Teresa Brady at (918) 465-1761.