Mountaineer baseball in the middle of a historic season; sit at 32-1 and a No. 9 ranking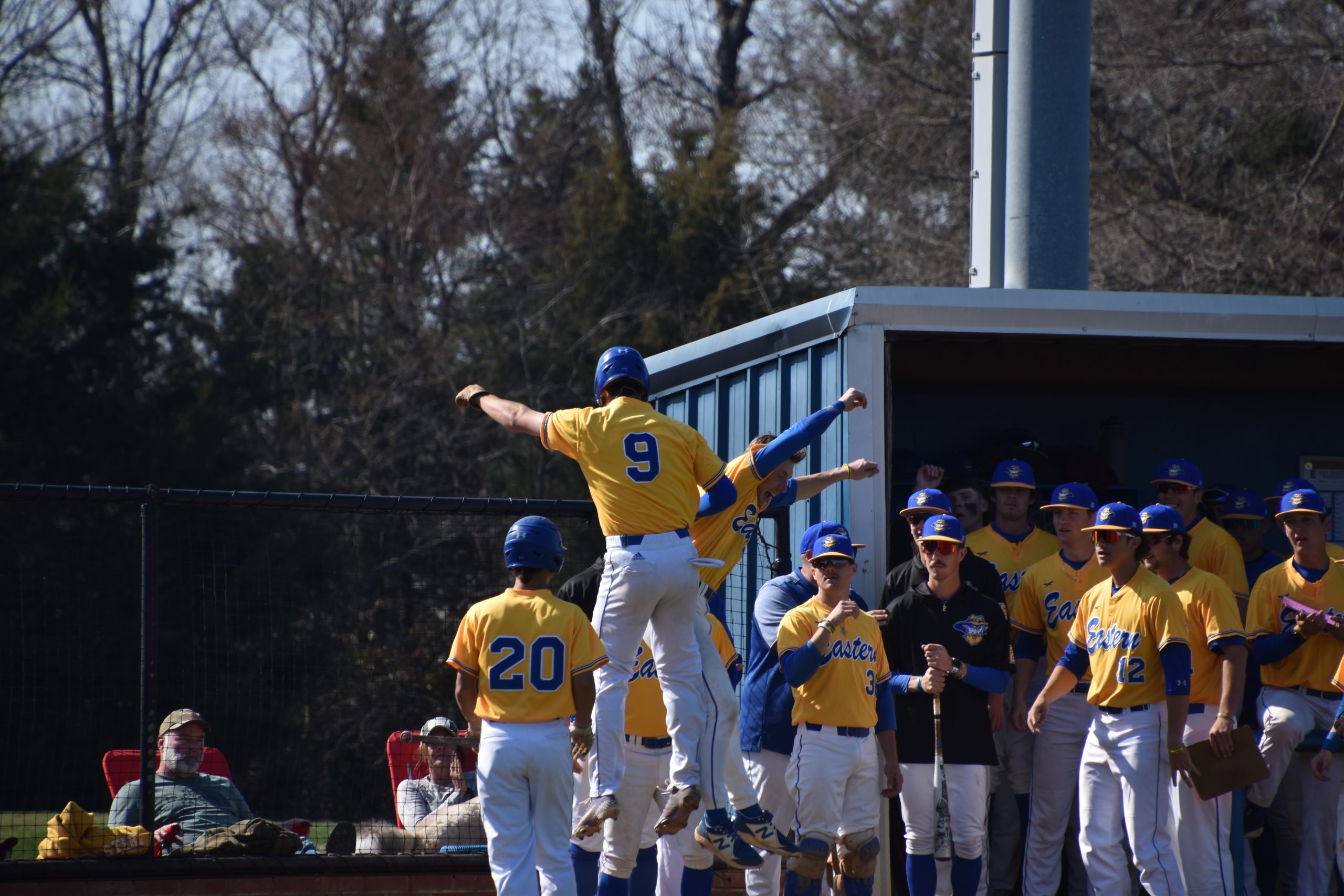 By ERIN TATTERSALL, Staff Writer
The Eastern Mountaineer baseball team is having a fantastic season so far. The team was the last undefeated team in the country with 30 straight victories until a home loss to Connors State College on April 7. The Mountaineers made up for the loss two days later with two wins over the team from Warner.
The Mountaineers are now 32-1 with over a dozen games left in this historic season. After the loss, the team dropped two spots to No. 9 nationally by the NJCAA Division I Baseball Poll.
While the team has been working well together, there have also been multiple players who have been awarded the NJCAA Region 2 Player/Pitcher of the Week. Isaac Webb, Drake Kerr, and Parker Rowland have each been awarded Player of the Week honors. Keniel De Leon has earned the Player of the Week recognition twice. Easten James has been named the Region 2 Pitcher of the Week three times, and Nate Ackenhausen and Dalton Patten have each earned the honor this season.
Eastern hosts Bacone College April 12 before hosting Rose State College April 16 in a double-header that kicks off at 2 p.m. You can find the season schedule here for the Mountaineers.