Eastern's Homecoming Ceremony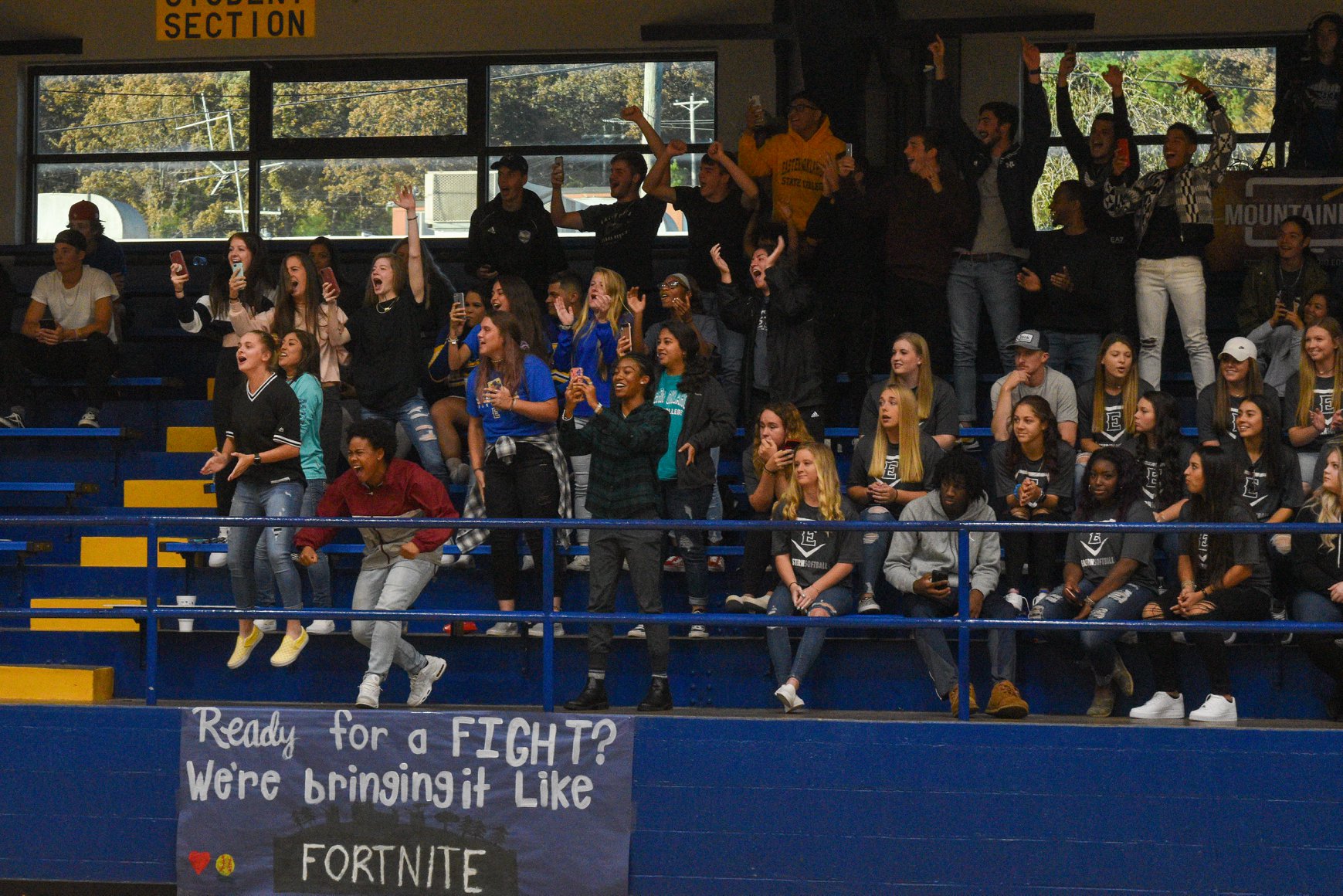 LILLITH MARTIN
Editor
Eastern Oklahoma State College's Homecoming ceremony was on Nov. 9 in the C. C. Dunlap Fieldhouse, but before the ceremony there was a 5K and 1K run in downtown Wilburton at 10am. After the morning event, a tailgate began at noon at Eastern's amphitheater where the cafeteria served burgers, chips and water while Eastern Expressions performed at the event. During the tailgate, a yearbook browsing took place in the President's Dining Room. Yearbooks from the first yearbook to the most recent one was on display for everyone to look at and see how Eastern has evolved over the years.
The women's basketball team won their game against Oklahoma Wesleyan with 123 to 40. During the women's halftime, the recipients of Eastern's Alumni Scholarship were awarded and recognized. After the women's game, the ceremony of the queen and king took place. The king winner was Kolby Catgo representing Aggie Club and the queen winner was Cassidy Floyd representing Softball and Baseball. The men's team also won their game.
Softball and Cheer had tied for the spirit stick and did a tiebreaker during after the crowning ceremony. Softball won that spirit stick while Gear-Up won the other.