Spring brings risk of severe weather on campus; what to do in the event of a tornado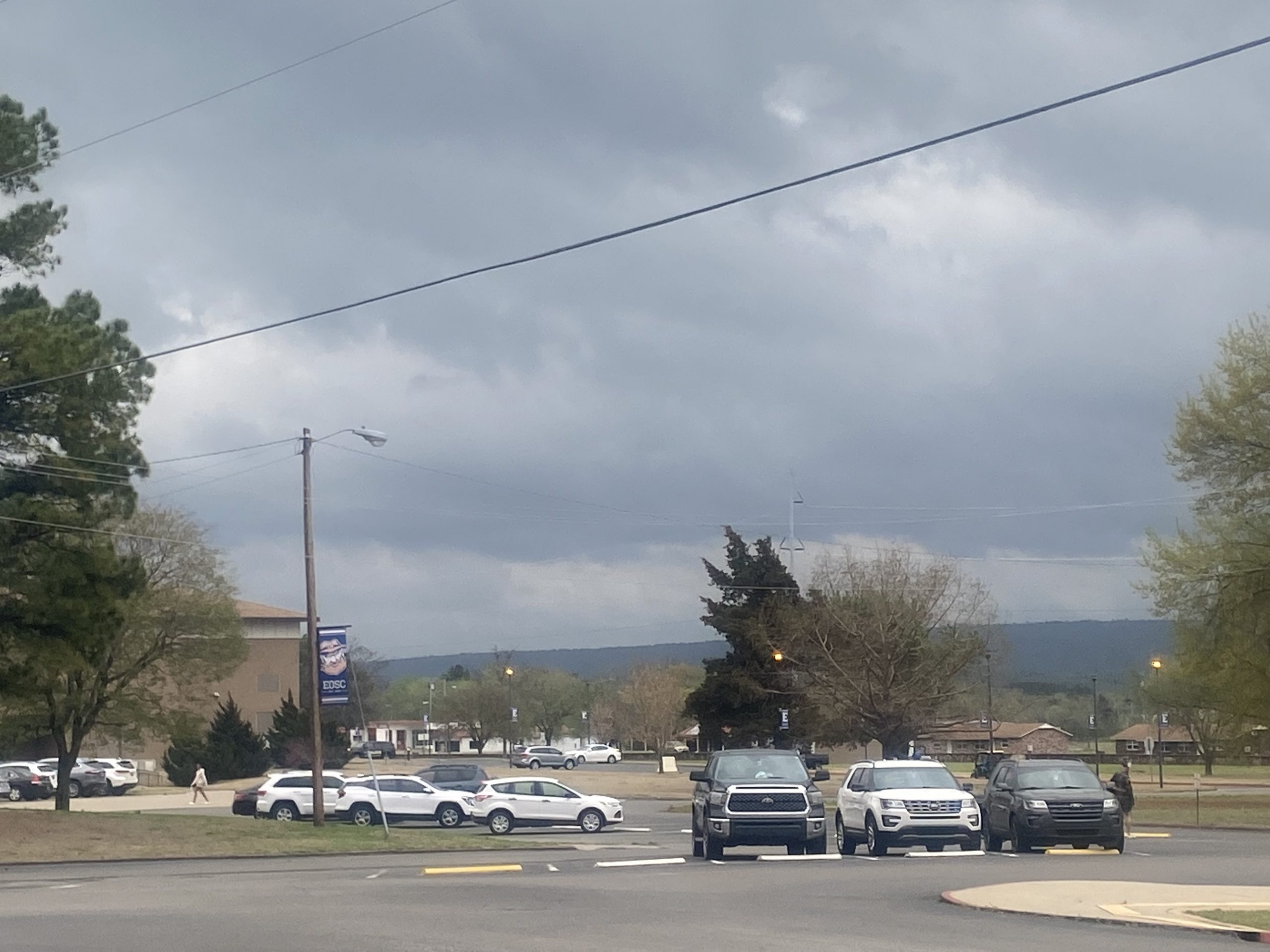 By CULLEN MURRIN, Staff Writer
With the severe weather and tornado season setting in, it is good to familiarize yourself, as a student or staff member at EOSC, with the proper sheltering procedures in the event of a tornado. Below is a rundown of the sheltering procedures for each building on the Wilburton campus, as well as the sheltering procedure for the McAlester campus. Stated is where to go in the event of a tornado and how to get there. For a more detailed description on how to get to each designated place, follow this link: https://youtu.be/Hjs2MM_3f4E.
Physical Plant / Meat Lab, Baker Hall – North side of the building, in the basement near the stairs leading up to the second floor.
Bill H Hill Library Building – Basement. The basement is only accessible from the outside on the west side of the building and down a flight of stairs.
Choctaw Hall – In the basement near the front entrance.
CC Dunlap Field House – In the locker rooms under the stands. Accessible from the rear (west) of the building.
Gunning Hall – In the basement. Accessible next to the men's restroom and the outer south door.
Johnston Hall – In the basement.
Miller Hall – In the basement. Accessible through a white door at the rear or through the laundry room.
Mitchell Hall – In the basement. Accessible through a door in the middle hallway, then a door to the south.
North And South Apartments, Regents Court Apartments, Pratt Hall – Pratt Hall's basement, accessible from the rear at the northeast corner, or the far inner northeast door.
Sullivan Hall – On the ground floor away from windows.
Tourtellotte Student Center – This building has no basement. Shelter on the ground floor near the restrooms. Cafeteria staff will shelter in their supply closet (door 126).
McAlester Campus – This campus has no basement. Shelter in restrooms or in any central office without windows.
Pay attention to your student email when severe weather is occurring. Rave alerts and text messages from campus authorities will warn you of serious weather conditions and whether you should seek shelter or remain alert. Be safe and have a great spring!