Eastern inducts students into national honor society, Phi Theta Kappa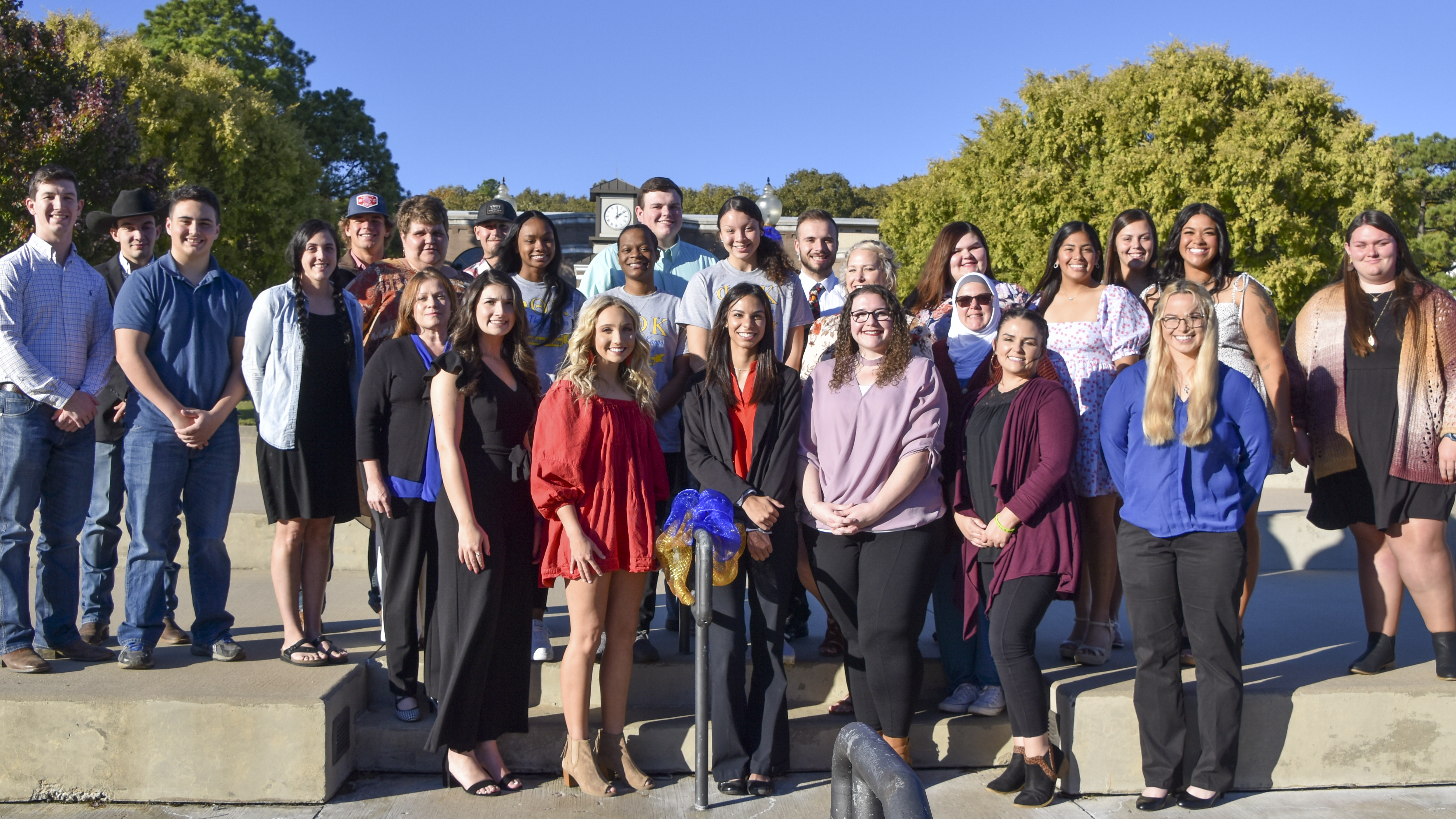 EOSC Reports
Twenty-seven academically high-achieving students were recently inducted into the national honor society Phi Theta Kappa during a campus ceremony in Wilburton.
The society was founded in 1918 and is recognized as the official honor society of associate-level institutions and programs. According to their website, Phi Theta Kappa's mission is two-fold: recognizing and encouraging academic achievement and providing opportunities for individual growth and development through participation in honors, leadership service and fellowship programming.
Eastern's Theta Pi chapter upholds this mission by sponsoring a number of events and initiatives to serve their campus and community. These efforts include an annual Toys for Tots campaign and Voter Registration Drive. The chapter earned ten consecutive wins in the statewide registration drive prior to 2020.
"We are proud to welcome these new members and honor their success," said Brenda Strange, chapter advisor and dean of the business division. "These students have proven themselves to be excellent students in the classroom and we love to recognize our best and brightest students whenever we have the opportunity."
Membership is granted by invitation once certain academic qualifications are met. To qualify, students must have completed 12 to 29 hours of coursework towards an associate degree with a cumulative 3.75 grade point average or more than 30 credit hours with a cumulative 3.5 grade point average.
Induction into Phi Theta Kappa empowers these students with a competitive edge. In addition to becoming eligible for over $37 million in scholarship opportunities, they become part of a network of nearly 3 million fellow scholars. Members also enjoy special benefits and discount offers from the organization's corporate partners such as GEICO and Bank of America.
Members graduating from Eastern are recognized during commencement ceremonies and have their membership noted on their college transcript.