Ashley Brown's path to dental hygiene continues after May graduation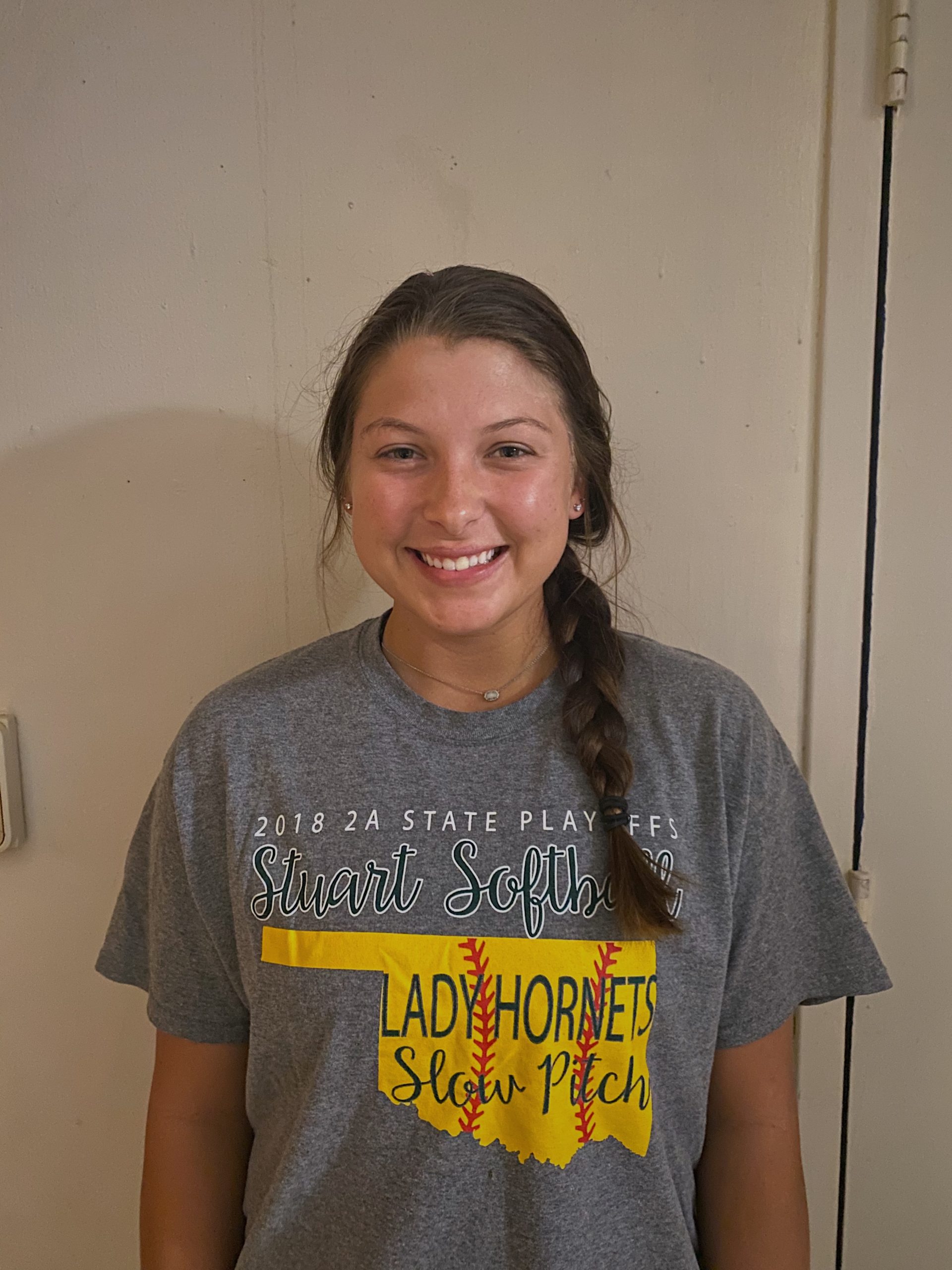 By Jaycee Hampton, Staff Writer
Ashley Brown is someone you can go to for positive reassurance, a good laugh, and someone you can always count on to be there for you. Brown is a sophomore attending Eastern Oklahoma State College, playing softball and majoring in Life Science with the plan to become a Dental Hygienist.
Born in Ada, Okla., and being raised in Stuart, Okla., Brown chose to attend Eastern Oklahoma State College for her freshman and sophomore years of college.
"I chose Eastern because it was close to home. I am really close to my dad and I couldn't go very far from him," states Brown.
Brown is a known hard worker and is very passionate in everything she does, and it is evident in her studies and on the softball field.
"I have played sports my whole life, specifically softball and basketball," Brown said. "I feel like playing those has made me someone that can work well with others and they have built me to become a person someone can depend on. Also, my mother passed away when I was sixteen, so I had to grow up quicker than I really wanted.
"Without my mother, I had to go through a lot of things by myself and it made me stronger mentally."
Through tragedy, Brown has a great support group who is always there for her no matter what, and it is amazing to see her show her gratitude with such grace.
"[Someone I can always count on is] my high school softball coach's wife, Jennifer Chapman. She and mom were really close and after my mother's passing, Jennifer has become a second mother to me. I can always count on her to help me through whatever," states Brown.
The college experience has not been a smooth ride for anyone this past year. With the Coronavirus taking away sports seasons and ending classes earlier than expected last year, it was a tough time for everyone. But Brown continues to persist through college with a bright future ahead.
"I plan on moving to Blanchard, Oklahoma, to live with my boyfriend and getting a job over the summer," states Brown. "I will be going to Rose State College in the fall to finish getting my pre-requisites for the Dental Hygiene Program."
Even though Brown's time as a student-athlete as a Mountaineer is coming to an end, she has made the most out of every memory she has made. She is someone who cherishes every moment given to her and is a light to her family, friends, professors, and coaches around her.
"Hands down, getting so close with my teammates [has been my best college experience thus far]. I have got to meet some of my best friends throughout my freshman and sophomore years," states Brown.