Mountaineer soccer heads into October in third place spot of Region 2 Conference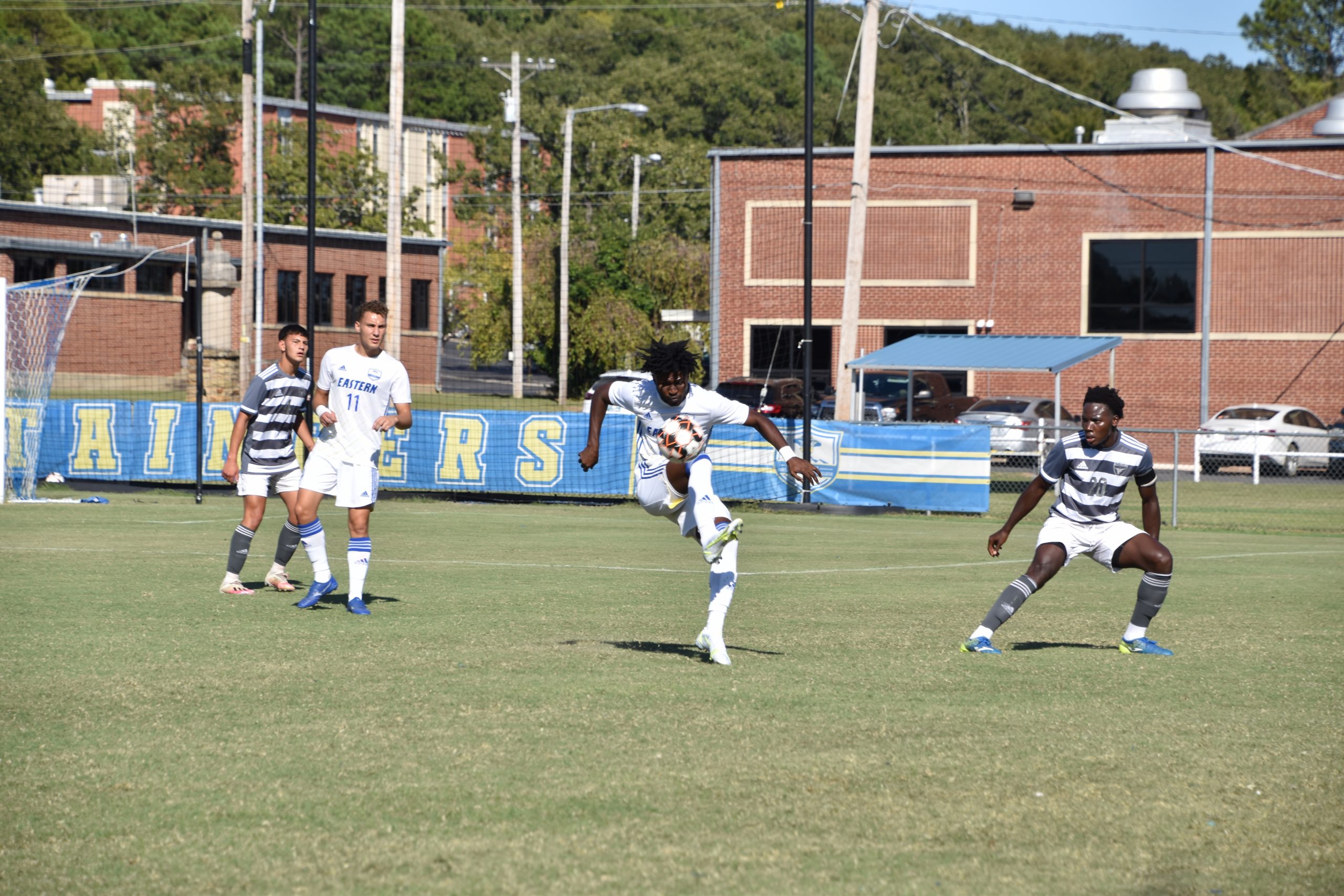 Staff Reports
As we head into October, Eastern's men's soccer team is finishing out its regular season schedule with three conference games at home. The Mountaineers host Rose State College at 4 p.m., Oct. 7. National Park College visits Wilburton Oct. 10 and Northeastern Oklahoma A&M travels here Oct. 14. Eastern has beaten all three of these opponents in previous matches this season.
The Mountaineers are 4-4-2 overall and 4-3-1 in conference play. Currently, they sit in third place in Region 2 behind Northern Oklahoma College-Tonkawa and Murray State College. The Region 2 Men's Soccer Tournament takes place Oct. 28-31 at D. Bruce Selby Stadium in Enid. The top four teams from the region will be seeded in the tournament to see who advances.
Eastern's Marco Alongi is leading the team in goals scored with 7 on the year. Alongi is second in goals in the conference.  Gusatvo Oliveira has scored 5 goals with 2 assists. Goalkeeper Jordan Bidaissee leads the league in the goals against category, allowing only 2 in 7 games played.