Johnson named All American livestock judger; first All American since 2005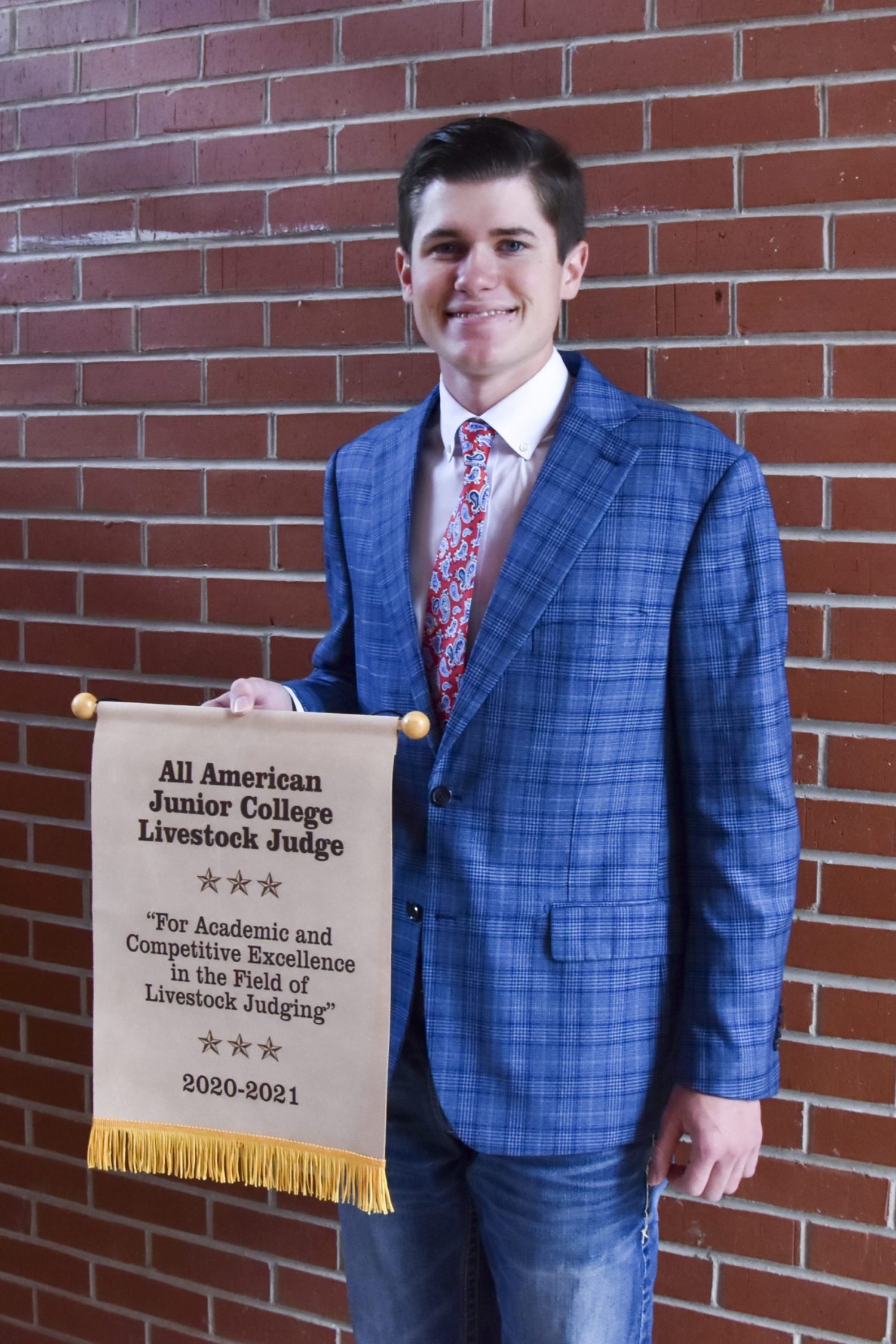 Eastern Oklahoma State College sophomore Jacob Johnson was named a Collegiate Livestock Judging All American upon the completion of the 2020-2021 season.
Out of 20 community colleges and approximately 150 competitors, Johnson, an animal science major from Ruth, Miss., was one of only 15 students nationally to be selected for this honor. Johnson became the first EOSC livestock judger since 2005 to be named an All American.
"We're extremely proud of what Jacob has accomplished this year," said EOSC Livestock Judging Coach Chris Hall. "Being an All American is a highly prestigious award. Jacob came to Eastern with the goal in mind of becoming an All American. We're extremely glad to be part of his success, but it was his work ethic, determination and talent that allowed him to reach his goal."
The All American selection process is partially based on how the competitor ranks in the four major national livestock judging contests. Johnson placed 10th at the American Royal in Kansas City, Mo.; 17th at the North American International Livestock Exposition in Louisville, Ky.; 32nd at the Houston Livestock Show and Rodeo in Houston, Texas; and 49th at the Cattlemen's Congress in Oklahoma City, Okla.
"Jacob is the type of student you strive to have in your program," said Larriann Livingston, dean of the EOSC Agriculture Division. "He has been a tremendous leader both in and out of the classroom and we couldn't be more proud of his accomplishments."
A student's academic record also plays a large role in the selection process. Johnson currently has a 4.0 GPA and is on track to graduate in May. He plans to continue his educational and judging careers at either Kansas State University or Oklahoma State University in the fall.
"I could go on and on about Jacob and how impactful he has been to our team and the future of EOSC livestock judging," Hall said. "Jacob's legacy will have a lasting impact on our program. He will be someone for students to look up to and realize goals can be reached here."