Lady Mountaineers Live By Ohana: Season Review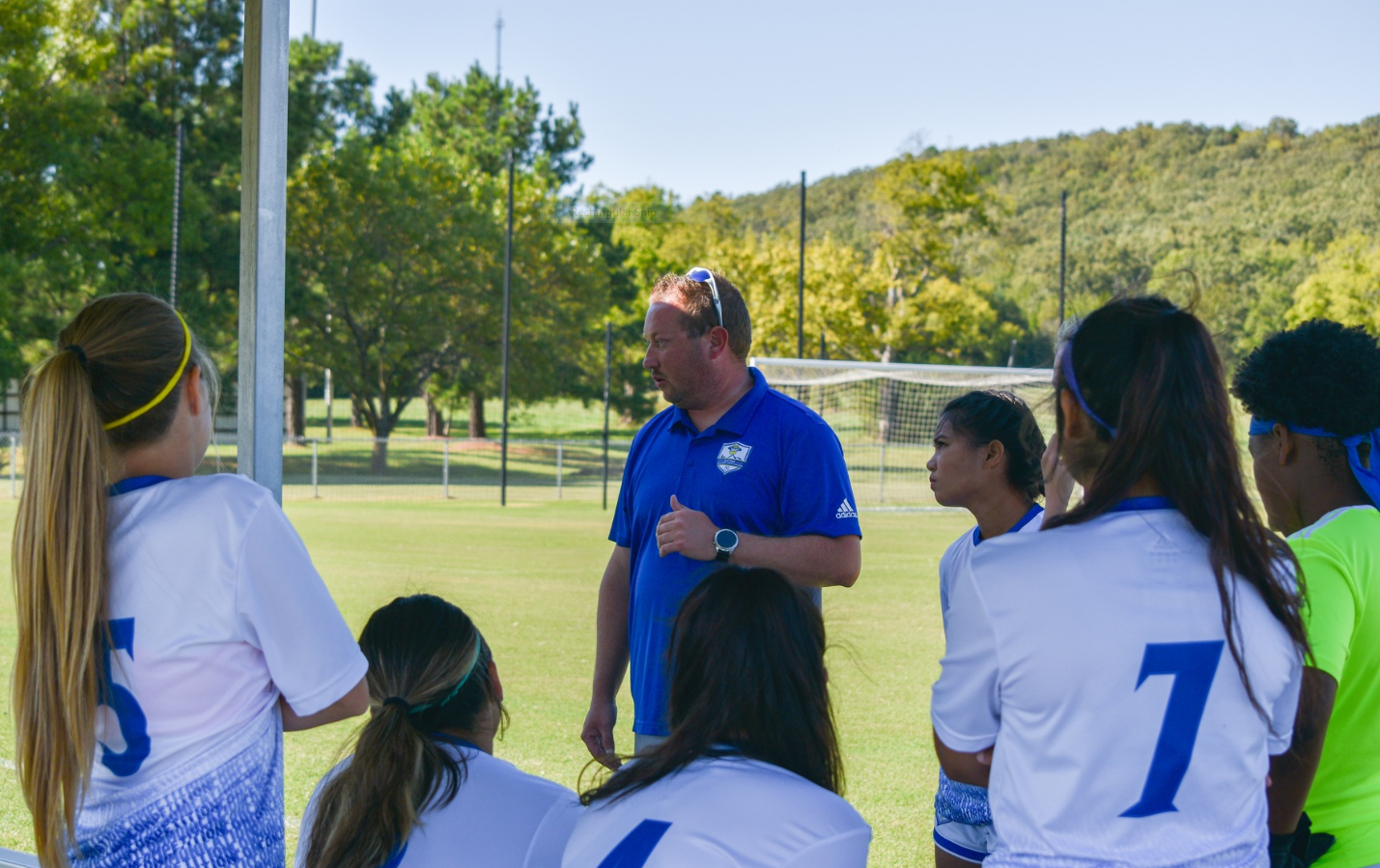 JALEAH TAYLOR, Assistant Editor
The Lady Mountaineers displayed much of their mantra, "Ohana", through the past season. Head coach, Justin McCain, includes the Hawaiian term representing a sense of community, family and relying on one another has helped connect the team to accomplish much of their goals. Though the season has come to an end, McCain is pleased with the progress of the program, as the team has been able to win more conference games in its history.
"As far as supporting one another, and being there for one another, it's one of the better teams that I've coached," McCain said.
Throughout the season, the main objectives of the team were to make playoffs and to become a better team altogether. He describes his emotions towards the ending of the season as being "bittersweet", as there have been a few milestone accomplishments.
"It's been fun to watch the team be successful and gratifying to see the hard work payoff," McCain said.
Nonetheless, as with growth, comes a few setbacks, one of which was the team not being able to make the tournament. He says that he had hoped the team would have made the tournament as an experience for the sophomores, and a reward for the team's hard work. As resolutions for the next season, he looks forward to building more consistency, and athleticism on the field.
In any event, McCain is excited for the continuance of the program's growth, not only through recruitment of more virtuous players, but being able to boast about the team's achievements given the short amount of time that was allotted. With much enthusiasm, McCain is hopeful for the next season in terms of transcending their previous efforts and successes; rather, do what can be done today, in an effort to lay down a foundation for tomorrow.