Nursing Pinning and Commencement carry on with COVID precautions in place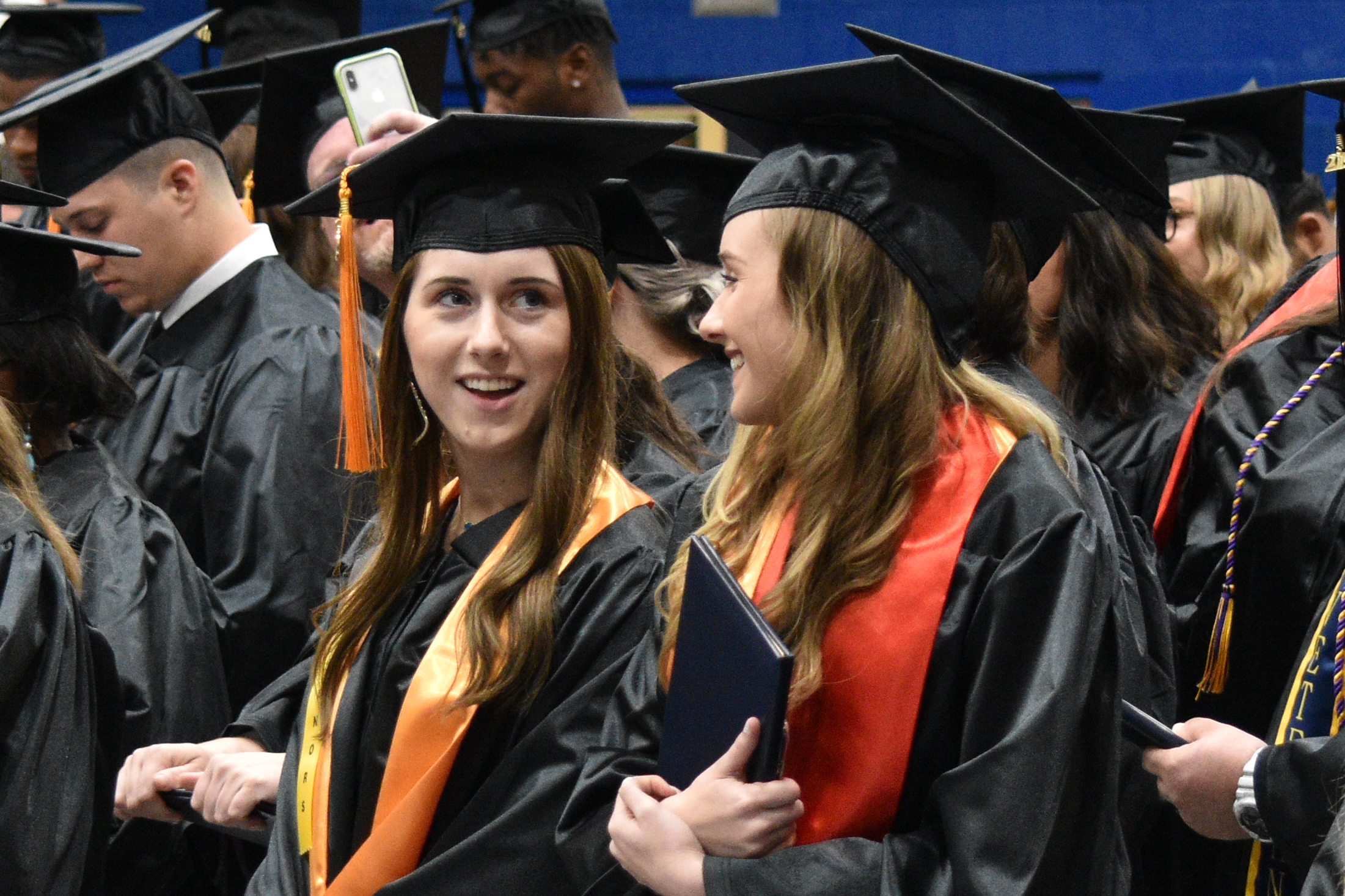 By KRIMSON FOLLOWILL, Staff Writer
The past couple of semesters have been so rocky, but for some students, their time at EOSC has come to an end. The graduation ceremonies this year are different than those in the past.
All ceremonies will be held at the C.C. Dunlap Field House on the EOSC Wilburton campus and will be split into sessions. The Nursing Pinning ceremony will begin at 3 p.m. on May 7 and will be followed by the two sessions of commencement ceremonies. Session 1 begins at 5 p.m. and will contain the Behavioral & Social Sciences Division, Business Division, Health Sciences Division (Nursing), and Science & Mathematics Division. Session 2 for Agriculture Division; Language, Humanities, & Education Division; and Health Sciences Division (Respiratory Therapy) will take off at 7 p.m.
Each graduate may have four guests attend their ceremony and face coverings will be required for all attending. Tickets are required to enter the C.C. Dunlap Field House. Children ages 2 and over require a ticket. Graduates may pick up their guest tickets at the Office of Student Services (Student Center 208) Monday through Friday from 8 a.m. to 5 p.m.
Commencement regalia is available for purchase in the EOSC Bookstore. The Bookstore will be open until 7 p.m. on May 7 for any last-minute gifts or regalia needs. For more information, call 918-465-1713. Cap. gown,and tassel bundles are $38.99.
Mountaineer Radio will present a livestream of both the Nursing Pinning Ceremony and the two Commencement Ceremonies. Visit www.radio.eosc.edu/watch and follow the link to the Livestream. If you can't watch the broadcast live, the video will be archived and available to watch at your convenience. Please allow approximately 2-4 days after the event for the archived video to be available.
Author's Note: I would like to take the moment to congratulate the 2021 graduates for their accomplishments and seeing out this journey to the end. I know the road has been long and hard on everyone, but you have gotten through it and I wish you luck in your future endeavors!