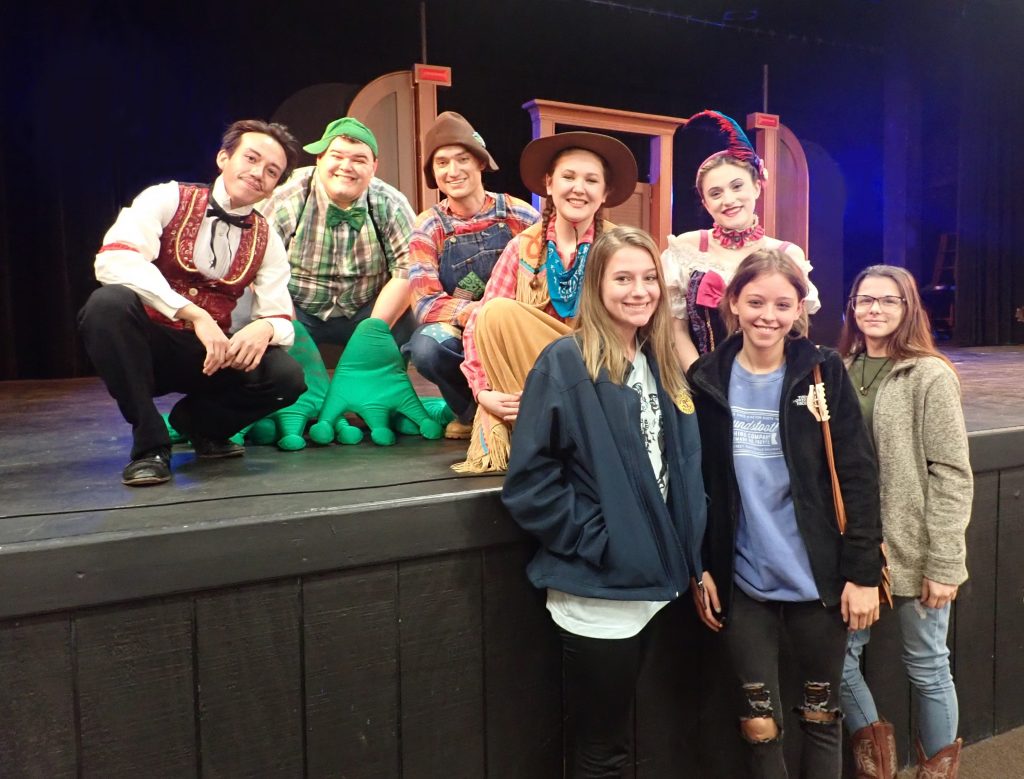 Eastern Oklahoma State College GEAR UP hosted the Chamber Theater's ENCORE! Presentation with over 1100 GEAR UP students in attendance on the EOSC Wilburton Campus. Chamber Theater has been bringing literature to life for over 45 years. The event showcased classic authors including Mark Twain, Edgar Allen Poe, Washington Irving, W.W. Jacobs, and Guy de Maupassant. This three-hour theatrical, educational production brought school text to life for the students. The crowd favorite being The Celebrated Jumping Frog of Calaveras County!   
Twenty-five partner schools were represented from around the area. Many students were able to participate in this event. EOSC GEAR UP is proud to partner with area schools to bring in programs and activities that prepare our students for postsecondary education.
Eastern received a $17 million federal GEAR UP grant in 2017, and will serve more than 3,000 students in 39 area schools for seven years. GEAR UP is a federal initiative to increase the number of low-income students who enter and successfully transition into postsecondary education.
Follow us on Facebook to learn more about our events and programs.