Overall, my experience has been good with the first dose of the COVID-19 vaccine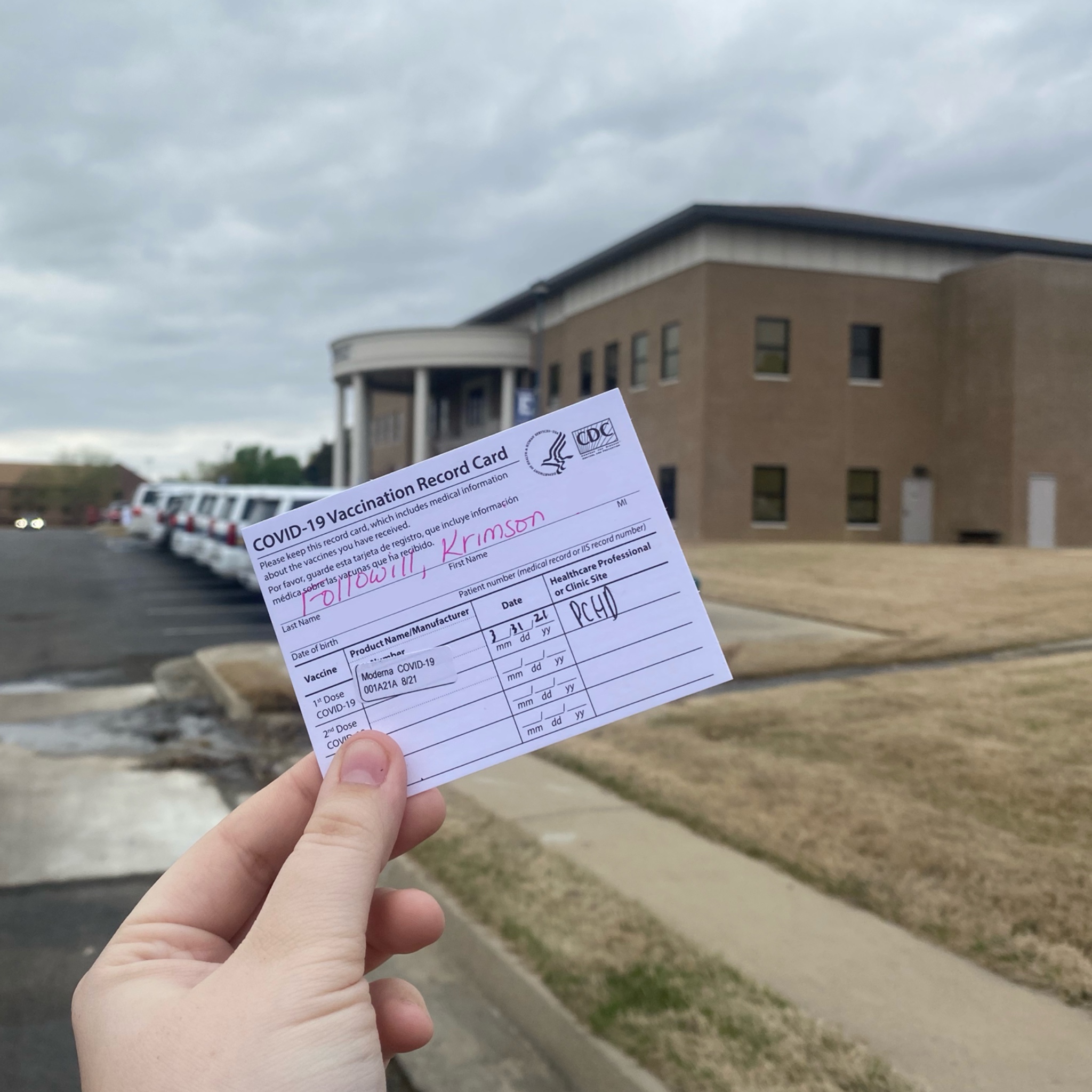 By KRIMSON FOLLOWILL, Staff Writer
On Tuesday, March 30, the Oklahoma Department of Health visited Eastern's Wilburton campus to administer free COVID-19 vaccinations. The two-dose Moderna vaccines were available to students, employees, and the general public. The vaccinations were scheduled to be available from 11 a.m. to 1 p.m. or as long as needed to get through everyone who came in. The clinic only required the individual to be 18 years of age and have a form of identification. There were no appointments required and you didn't have to pay or have insurance.
I arrived a little after 11 a.m. and the line was not long at all. You began by giving them your ID and answering a short list of questions, then proceeding to a table with military personnel who were the ones administering the shots. It was quick and painless, but some individuals have some side effects later on.
In the very informative opinion of my father, who was recently vaccinated, "I feel like poop." As you can tell, the side effects can cause some discomfort. Another acquaintance of mine also said the next day she felt down, but it didn't last too long. My own personal experience left me with nothing else but a sore arm the next day.
If you were vaccinated on campus on March 30, the Oklahoma Department of Health will return April 27 to administer the second round of the vaccine. Remember to bring the card that was given to you after the first shot. For anyone contemplating, I advise getting the vaccine to protect yourself as well as others.